Early in January, my pianist friend asked if I had the space to receive her restored Steinway Model B. It would be a win-win situation as she knew I was looking for a grand piano. Otherwise she would have to pay for the 6 foot 11 inch instrument to sit on its side in storage, unused, indefinitely until she was able to accommodate it.
Of course I had room for it. I'd do anything for a fine instrument, especially a Steinway. I just had to get rid of the brown sofa bed. Never mind that the grand piano would take over the entire living room or that I would be less likely or even unlikely to get anyone to rent from me. Succumbing to previous tenant complaints about sharing the living room with my grand piano was precisely the reason I sold my 5 foot 6 inch piano.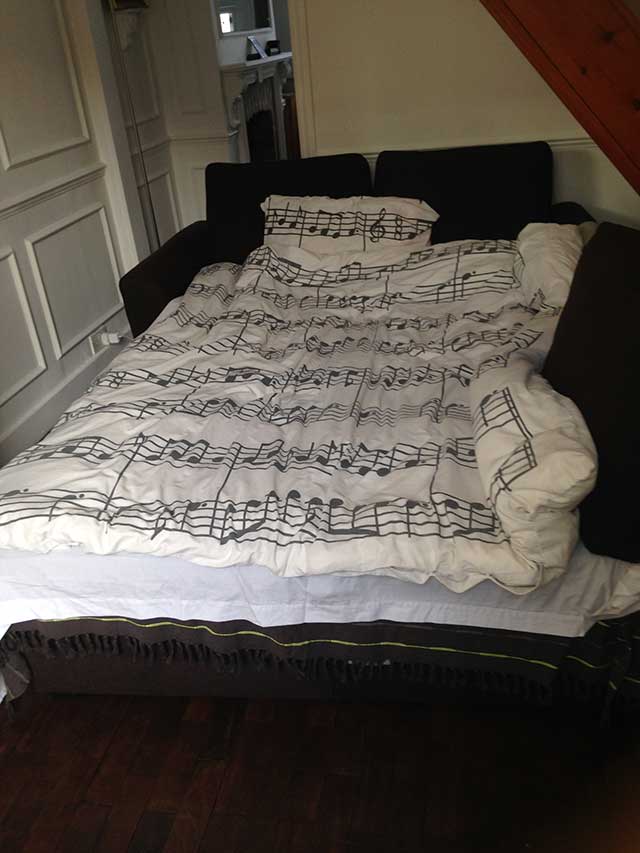 To make it happen, I asked my Colombian friend to take photos and measure the sofa, both closed and opened. Her daughter had moved and left it there. I was determined to get rid of it as soon as possible and welcome the grand piano. I was careful about wording my ad for maximum clarity on Freecycle.org, an active website for freebies for givers and takers.
I'm making space in my living room and offering my 2-piece sofa bed,
that pulls out into a very comfortable firm mattress/bed.
The second piece (not pictured) is used at the end of the bed and can be
part of an L-shape layout for the sofa or located across the room as I
have done in my small reception.
See photo for the first piece (deliberately decorated with color to see
the brown).
Pictured: Length" 175 cms Depth: 90 cms Height: 75 cms
2nd piece, not pictured
L: 160 cms
M: 73
N: 75
Available immediately, though access/removal is best & ideally either
Tues 10th or Fri 13th Jan. Please e-mail (no phone calls).
No sooner than it got listed, a flurry of e-mails flooded into my inbox. I gathered that this sofa bed was highly WANTED. Instead of jumping at the opportunity to offload it, I thought twice about letting it go. Maybe I could sell it. Maybe I should keep it.
Although brown is not my favourite colour, I do like the practicality of having a large, firm and comfortable sofa bed. It's the best piece of sofa bed I've ever had, more comfortable than my own bed, in fact. There lies the dilemma. Should I keep a leftover furniture that still has value?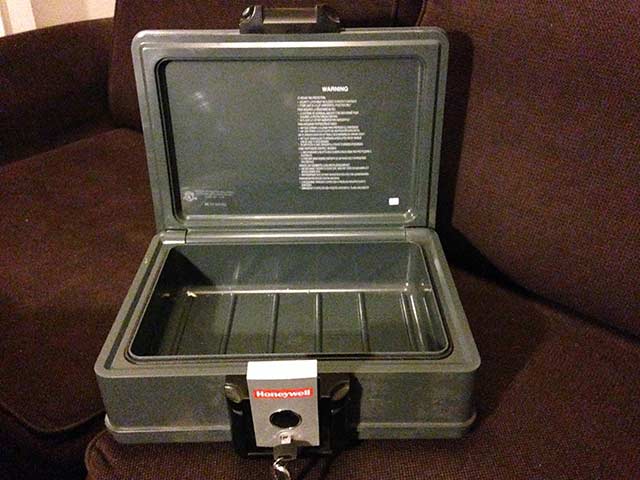 The same thing happened when my builders found a perfectly unscathed heavy duty briefcase with a key in the lock in the skip. It looked clean and new, but seven kilos was too heavy for me to carry. I listed it together with photos of other give-aways on the local neighbourhood group's page on Facebook. Immediately, two ladies responded that they wanted the item.
Could this heavy duty briefcase be useful to me? Could one of my friends benefit from it?  Unsure of its hidden value, I delisted it from Facebook.
For someone intent on becoming a minimalist, I am doing a terrible job of vacillating between letting go and hanging on. I should be cherishing the relief and peace I get from making space after getting rid of something rather than fearing the regret of not keeping or selling it. There lies the dilemma of wanting what's wanted by others.