I didn't get to say goodbye to my Steinway A, for I didn't know when I would return to see it.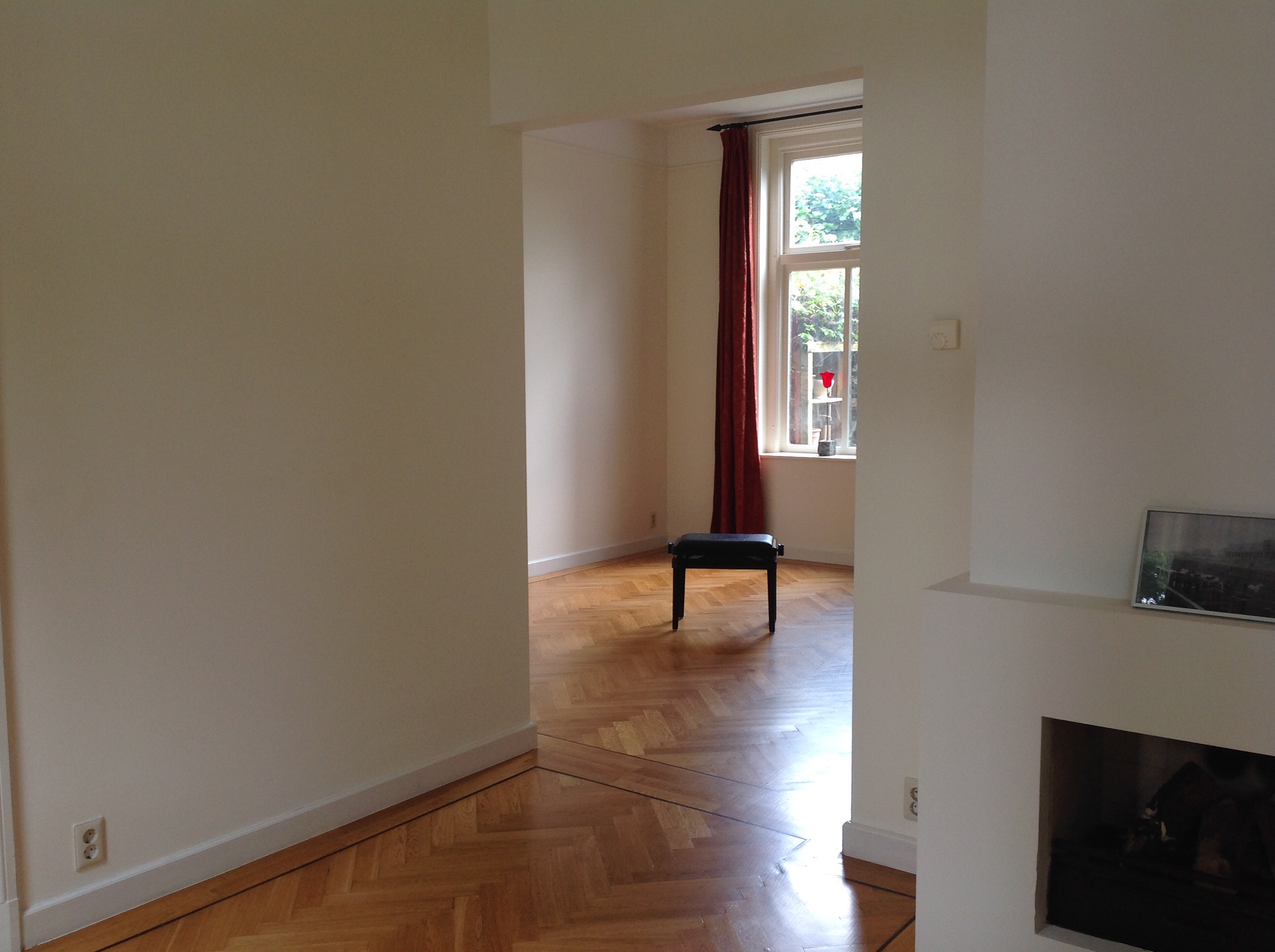 Born in New York in 1908 – 1909, this 188 cm long instrument made its way to Rotterdam. After a long search for a grand piano, I found it in Bilthoven, near Utrecht — a black coffin untouched in the Dutch widow's home.
Through the recommendation of piano technicians in London, I e-mailed Andre, a Dutch piano technician to inspect it and give me an appraisal. After returning to Taiwan, I received his invitation to visit his atelier north of Amsterdam to understand how he was going to replace all the strings, give it a thorough French polish, and make it like a new instrument.
To welcome the Steinway to my home in Bussum, I invited pianists and friends to the Steinway to Heaven welcome party. My pianist friends from Amsterdam, Helsinki, and Muenster came to  try it out.
Two years later,  it got moved together with the rest of the furniture to the monument house in Utrecht.
I daresay we had a short time together, for I only played it from June 2004 to October 2010 and again from May to August 2011.
Many other pianists have played and given concerts here, the last being Brendan Kinsella's solo concert on July 2, 2011. I had a few student recitals here. The last recording was made in July 2011.
In summer 2012, I nearly moved it to my friend's home in the Hague. Bart already had a grand piano and an upright and a room full of sheet music. But he was willing to make space for a third piano, for he, like me loved to sightread music and play with other pianists and instrumentalists.
At the very last minute, I decided to move it to a shop in Zeist to sell it on consignment. Little did I know it would stay there for the next three years. In the mean time I tried to sell it myself through my blog.
The shop owner went bankrupt this year. Thankfully the piano is somewhere in Germany with its new owner who prefers to remain anonymous.
All that was left in the monument house is the piano bench which I can't take with me to Boston.