I should call my piano classes "Jukebox Piano Class" because I take requests. Nothing motivates a new musician more than being able to play something he or she likes.
One of these is the popular song which ukulele players enjoy. Why not for piano?

Three things about this song stand out.
The chord progression is repetitive throughout the entire song. C-Am-F-G
The repetitive bass line is catchy.
The syncopation gives it a sexy feel.
It is also possible to divide the right and left hands for melody and bass, respectively.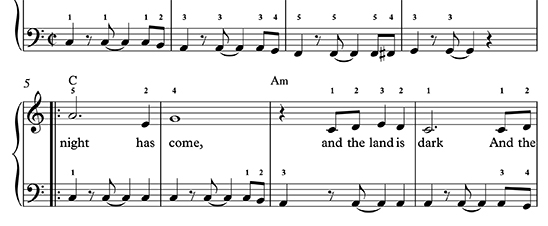 Click on the above sample scores for the 2-page PDF scores. Play along with the transposed song below.
Related links: